2023
Join us in Washington, DC, on April 25th & 26th as we bring together members of Congress and key federal stakeholders with leaders in the tech community to discuss policy priorities.
Members will have an opportunity to discuss issues, rules and regulations affecting the tech community, hear from Congressional and committee members, and get an inside-the-beltway perspective on upcoming legislative priorities.  It is also a networking opportunity, giving you valuable connections with peer business and federal leaders.
2022
In 2022, we were so honored Senator Marsha Blackburn (TN) and Senate Committee on Health, Education, Labor and Pensions Policy Advisor Chris Fisk spoke to TECNA members at the DC Fly-In! With more than fifty TECNA participants in attendance, we feel confident our message was carried strongly throughout Capitol Hill and beyond.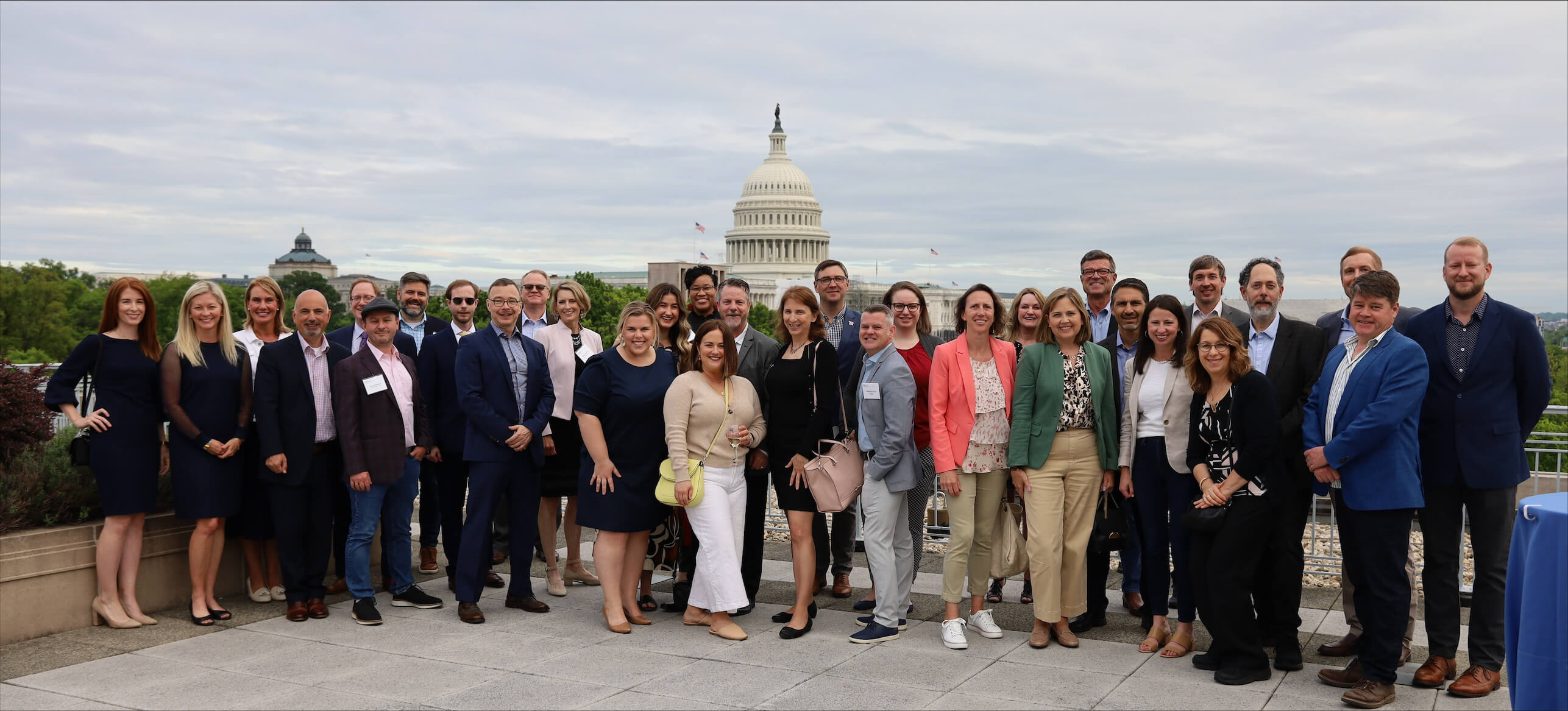 2020
Nearly 60 TECNA members, along with their member companies, descended on the US capitol to attend the February 11-12, 2020, TECNA DC Fly-in hosted by AT&T at their fabulous Forum venue. Some 15 policy experts participated in 4 panels that discussed 5G Deployment, state and federal privacy policies, classification of tech workers as employees vs contractors (AB 5) and securing our public infrastructure. TECNA also produced a leave-behind summarizing TECNA's privacy principles that was used as a handout for meetings on Capitol Hill. Check out some amazing photos thanks to the KC Tech Council and on Flickr.