The annual TECNA Summer Conference is a three-day event focused on sharing best practices and strategies to help you grow your tech council and increase your value to members, sponsors and stakeholders in your communities.
This gathering of North American tech associations and councils helps renew your TECNA connections while offering a glimpse at the tech ecosystem of our member host. Content will focus on building partnerships, examining trends and practices, and growing your organizations.
Find photos from past Summer Conferences on Flickr.
2023
TECNA is pleased to announce the 2023 TECNA Summer Conference will be held August 9-11, 2023, in Seattle, Washington, USA, and hosted by TECNA Member, WTIA. This annual conference for technology council/association staff is a great opportunity to connect, learn and share with your counterparts from across the US and Canada. Plus in 2023 you can also experience Seattle, a city of surprising contrasts—it combines a world-class metropolis within wild, beautiful, natural surroundings.
More details coming soon!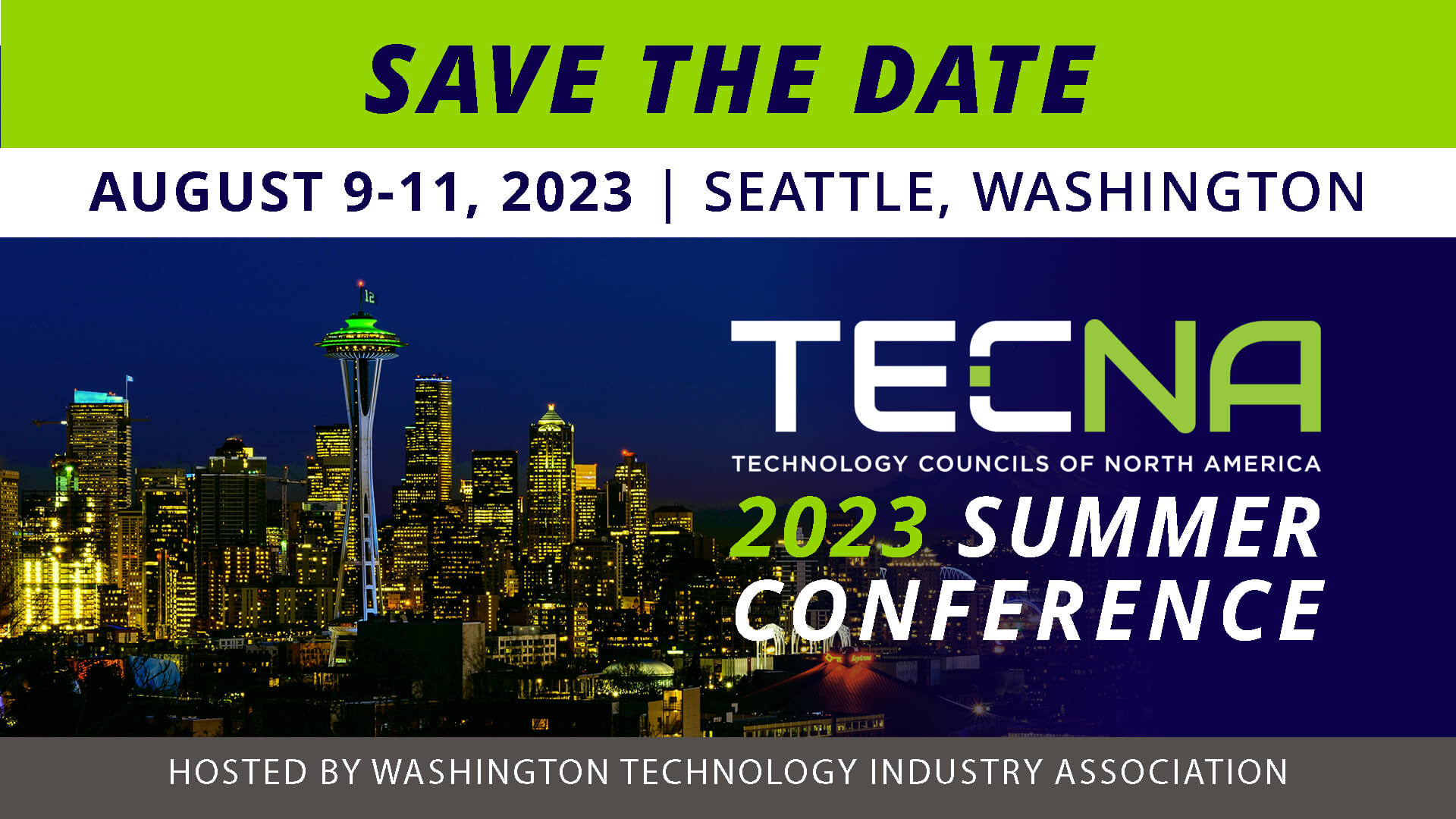 Some Past Summer Conference Hosts
2022
The  2022 Summer Conference was held July 20-22, 2022 in Pittsburgh, Pennsylvania, and hosted by TECNA Member Pittsburgh Technology Council. The 2022 TECNA Innovation Awards Winners were also recognized as part of the 2022 TECNA Summer Conference.  Learn More about Innovation Award Winners.