The annual CEO Retreat is an excellent way for TECNA member CEOs and Executive Directors to get to know each other, share lessons learned and acquire new leadership skills and business development ideas. Our sessions respond to member needs and are designed to help CEO's grow their organizations.
2022
The 2022 TECNA CEO Mini Retreat was held March 29-30, 2022, at Chicago O'Hare Airport Hilton Hotel.
The 2022 TECNA CEO Retreat is scheduled for November 28-30, 2022, location coming soon.
2021
The 2021 TECNA CEO Retreat was held November 29-December 1, at Saddlebrook near Tampa, Florida.
This was our first in-person event since February of 2020. We are so thankful to the CEOs who made the trip and missed those who were unable. Check out some photos from the retreat on Flickr.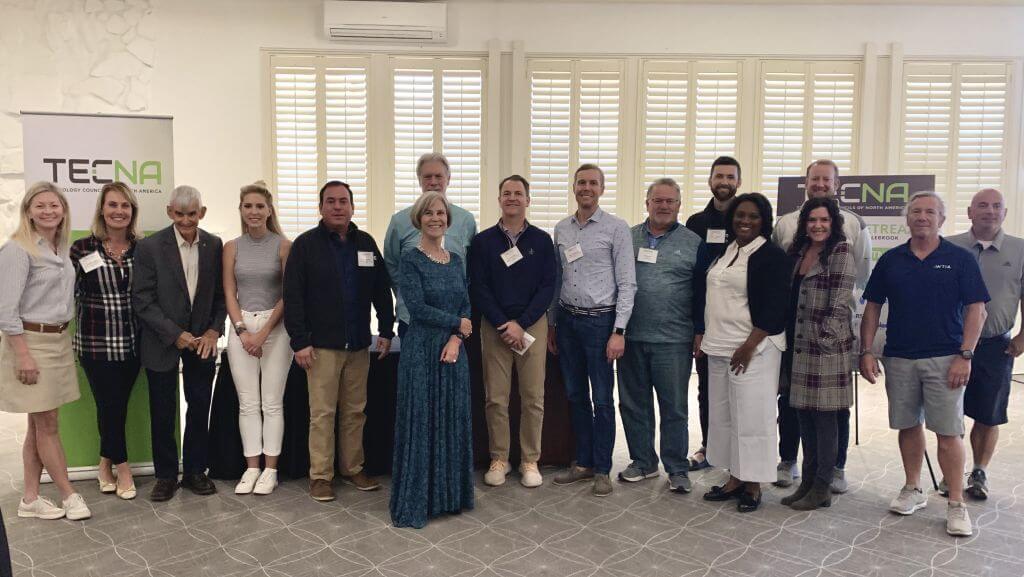 2020
Due to the Coronavirus pandemic disaster, the 2020 CEO Retreat previously scheduled for March 17-19, 2020, was cancelled. The annual CEO/Executive Director Business Meeting was held virtually on March 26, 2020.
2019
2019's annual CEO Retreat was offered April 1-3, 2019, near Kansas City. The Retreat, held at the exclusive Maple Ranch, featured top content, including a session on diversity and inclusion with MESH Diversity, a session on leading others through change with Cerner Corp's Mike Allison, and a fireside chat with Kaufman Foundation's Laura Evans.
Member CEOs that attended enjoyed good content, networking and relaxation at this beautiful venue.
Thanks to KC Tech Council CEO Ryan Weber and his team for helping make the event a big success. See photos from the retreat below or on Flickr.