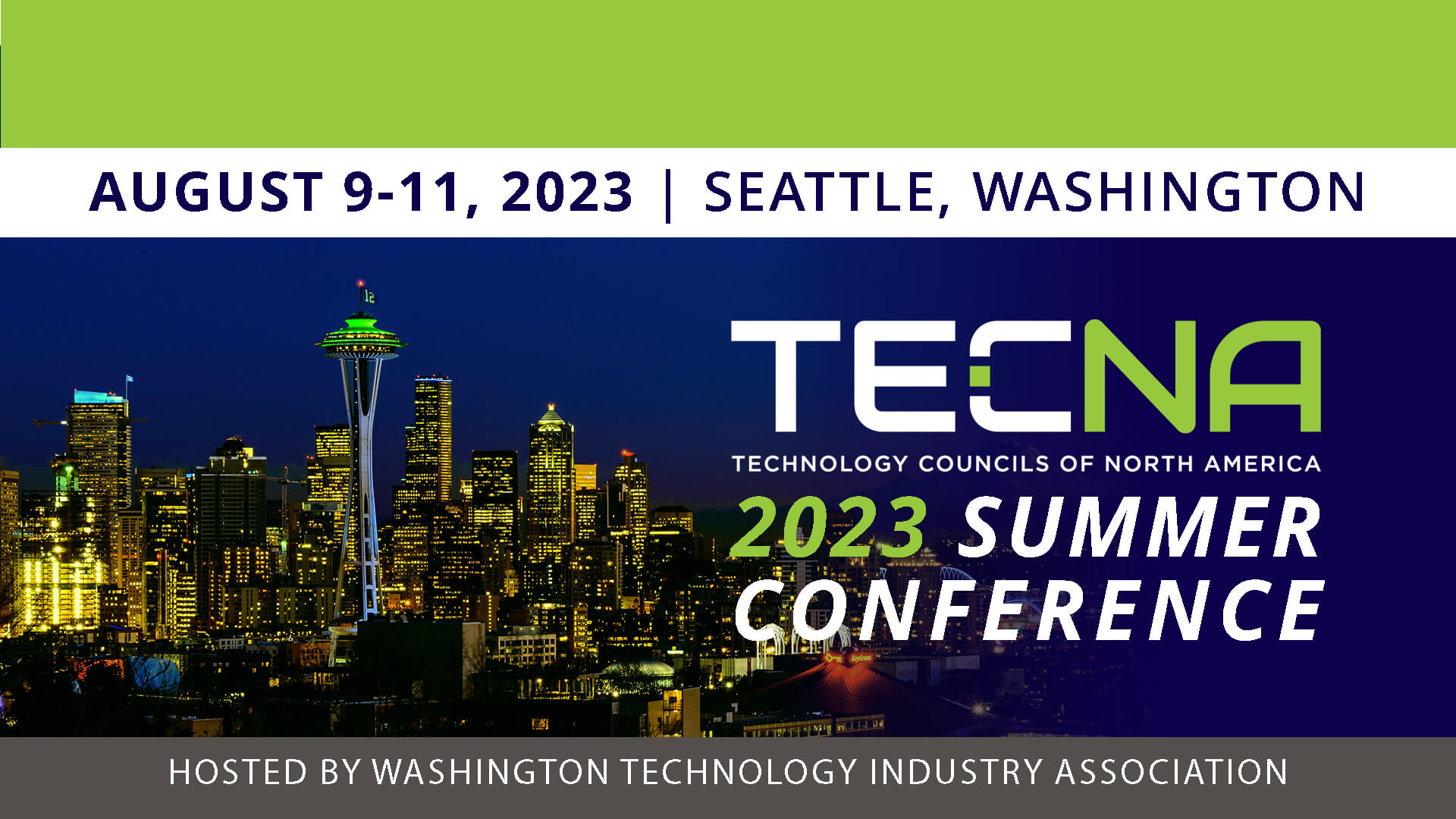 TECNA Summer Conference 2023
August 9-11, 2023, in Seattle, Washington, USA
Get Connected
This annual conference for technology council/association staff is a great opportunity to connect, learn and share with your counterparts from across the US and Canada.
The 2023 TECNA Summer Conference is hosted by TECNA Member, WTIA, and presented by CompTIA. This year, experience Seattle, a city of surprising contrasts—it combines a world-class metropolis within wild, beautiful, natural surroundings.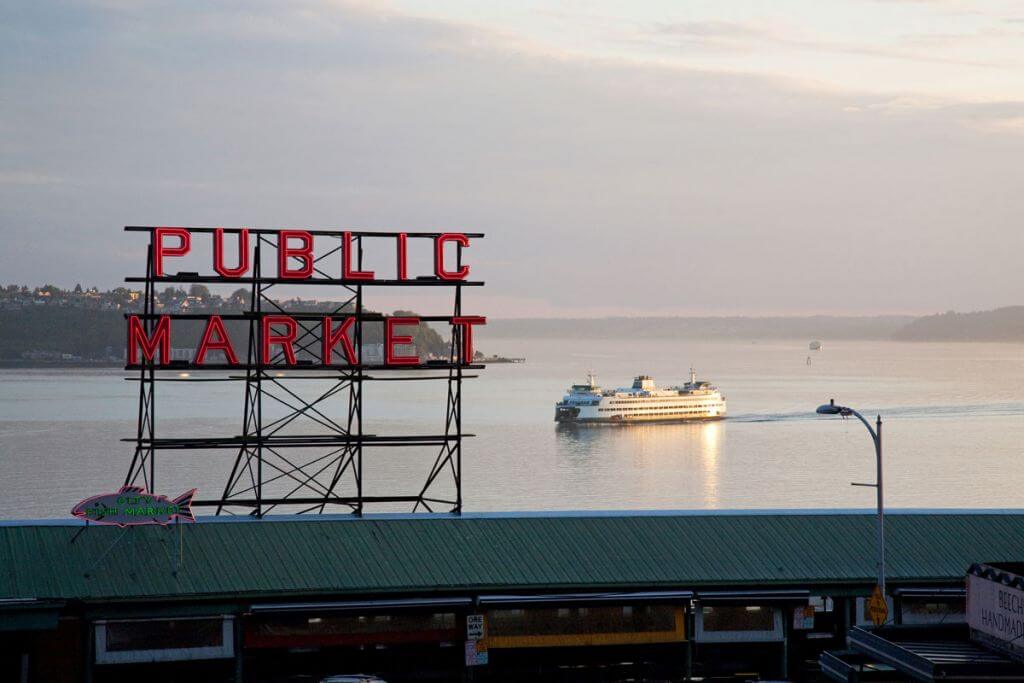 Insights. Connections. Expertise.
This conference will deliver best practices and impactful information as we will be focusing on four main pillars: Funding the Council, Advocacy, Start Up Support, and Workforce.
Plus - Thom Singer, CEO, Austin Tech Council, will be speaking on the importance of real, human connection both in the workplace and beyond.
Countdown to the 2023 TECNA Summer Conference
What does my registration include?
Access to TECNA Summer Conference sessions (some sessions may be for TECNA Members only)
Connections, learning and networking with leaders from technology councils, associations and incubators from across North America
Food and beverages (2x continental breakfast, 2x lunch, 2x cocktails and 1x dinner)
Registration Costs
Summer Conference Registration excludes travel expenses, hotel stay and Wednesday dinner.
Member Registration (for TECNA Member Councils/Associations in Good Standing)
TECNA Member Early Bird: $375 USD/person (Before June 9)
TECNA Member Registration: $500 USD/person
Non-Member Registration
Non-TECNA Member Early Bird: $550 USD (Before June 9)
Cost: $750 USD/person
Registration Deadline: Friday, July 28, 2023
Cancellation Policy
You may request to cancel your registration in writing for a full refund, up to two weeks (July 26, 2023) before the date and time the event begins. Cancellation requests after July 26, 2023 may not receive a refund. When you register for this event, you agree to these terms.
2023 TECNA Summer Conference Schedule
Plan to join us for the 2023 TECNA Summer Conference in Seattle August 9-11, 2023!
Click on the date (or + below) to see the planned conference agenda. Schedule and times subject to change.
See photos from the 2022 Summer Conference in Pittsburgh below
TECNA Innovation Awards
We will celebrate the 5th annual TECNA Innovation Awards in 2023 at the Summer Conference. The 2023 awards recognize TECNA member council staff for their outstanding work completed with a milestone in 2022 on behalf of their tech association or council.
Winners will be recognized at the TECNA Summer Conference held August 9-11, 2023 in Seattle, Washington, USA, at a reception held Thursday Evening.
#techcouncils #tecna2023 #tecnainnovationawards
Learn More and Nominate Your Organization!
Deadline to apply: Monday, June 5, 2023.
About Seattle
Seattle is two cities in one. It's a world-class metropolis set within wild, beautiful natural surroundings, offering the best of urban lifestyle while embracing the rugged outdoors.
Many of Seattle's top visitor attractions are within mere blocks of the downtown, including the Pike Place Market, Pioneer Square, Seattle Art Museum, Seattle Symphony, ferries, world-class restaurants and a historic theatre district. Three national parks lie within a two-hour drive of Seattle and the city is a gateway to the San Juan Islands, Olympic Peninsula, Washington Wine Country and British Columbia.
Thank you to our generous Sponsor Partners!